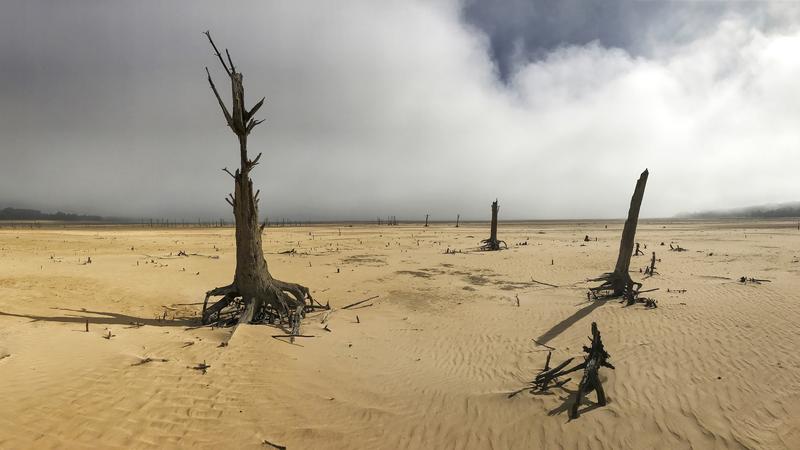 April 16, 2017: The Theewaterskloof Dam, a key source of water supply to Cape Town, South Africa, is shown at low levels. ( Halden Krog / Associated Press )
In June of 1988, NASA's James Hansen testified before the Senate about global warming and presented data linking that year's high temperatures to the greenhouse effect. That summer, Americans experienced a powerful heat wave, a devastating drought, and intense wildfires. The greenhouse effect resonated, and the idea of global warming became front page news.
That was also the year that Andrew Revkin started covering global warming, starting with a cover piece for Discover Magazine (and later for The New York Times). This summer, he spoke with Brooke about the lessons he's learned in thirty years of coverage — and what they mean for how humankind might be able to navigate a much warmer future.
Revkin's piece on thirty years of climate change reporting is in the July issue of National Geographic. He is also the co-author of Weather: An Illustrating History: From Cloud Atlases to Climate Change. He is now Strategic Adviser for Environmental and Science Journalism at the National Geographic Society.
Full Broadcast and transcript:
30 Years Of Talking (And Talking And Talking) About Climate Change | On The Media | WNYC Studios