Profits from subsidy-free solar farms have helped to connect millions in Africa to cheap lighting
A UK solar power pioneer has grown its profits eight-fold by investing in subsidy-free solar farms, a portion of which will help connect homes in Africa to small-scale solar-powered lighting systems.
Solarcentury, one of the UK's fastest growing renewable energy companies, will report profits of £14.4m for the year ending in March, compared with £1.5m the year before.
A 5% share of the record profits will be channelled into SolarAid, a charity that has helped connect 2m homes in Africa to reliable electricity since it was founded by Solarcentury in 2006.
The rapidly rising profits follow a four-year growth strategy in which the company has invested heavily in building and running subsidy-free solar projects in southern Europe, Latin America and Africa.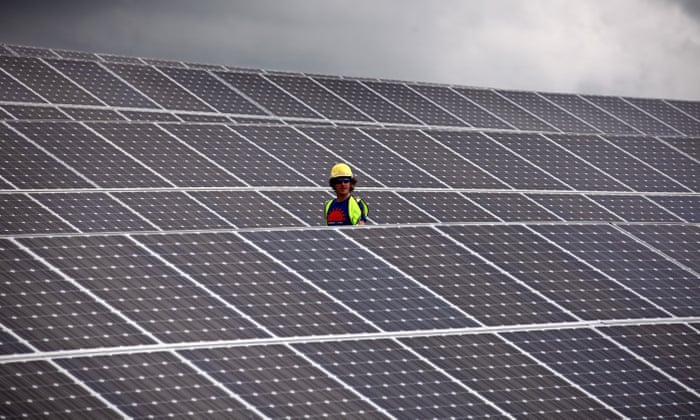 A project manager for Solarcentury walks the lines of solar panels at a solar farm near Truro in Cornwall. Photograph: Matt Cardy/Getty Images
Continue reading at:
UK solar power pioneer Solarcentury profit grows 860% in a year