With the fashion industry's environmental impact under scrutiny, there's a move to eschew new stuff and wear what you already own
Splashed out in the sales? Cashed in your Christmas gift cards? The average Briton spends more than £1,000 on new clothes and shoes each year, according to the statistics agency Eurostat – and many are shelling out much, much more. But with a focus now on the environmental impact of the fashion industry, some of the bloggers, vloggers and influencers who cut their teeth sharing details of an endless array of new clothes and products, are changing tack – enter the "no-buy" movement.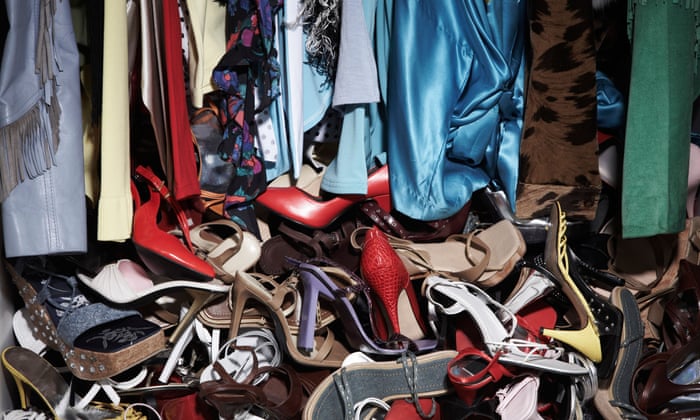 Will the 'no-buy' movement mark the end of 'so last season'? Photograph: Radius Images/Alamy Stock Photo
The idea is simple: instead of buying new clothes or beauty products, you make a commitment to use the things you already own. Some people, such as the beauty blogger Hannah Louise Poston, sign up to a "no-buy year" – and document their progress in much the same way that they once tracked their purchases. Others pledge not to buy for a few weeks or months or opt for "low-buy" options with a strict spending cap. A subreddit thread named MakeupRehab, offering tips and support for those undertaking not to buy new products, now has more than 50,000 subscribers.
Continue reading at:
The 'no-buy' movement: could you give up buying clothes and beauty products? | Environment | The Guardian