Everything about Mami exudes exhaustion. Her round brown eyes are pools of sadness, and her bulbous body throbs with pain.
"First, armed groups attacked nearby," she explains in a tired voice as we sit on plastic matting, five young children nestled close to their mother in Mali's fabled city in the sand Timbuktu.
"Then the rains came, and did the rest."
The worst rains in 50 years in northern Mali washed away their entire crop.
Those rains poured through the cracks in her mud home caused by an explosion an armed group set off.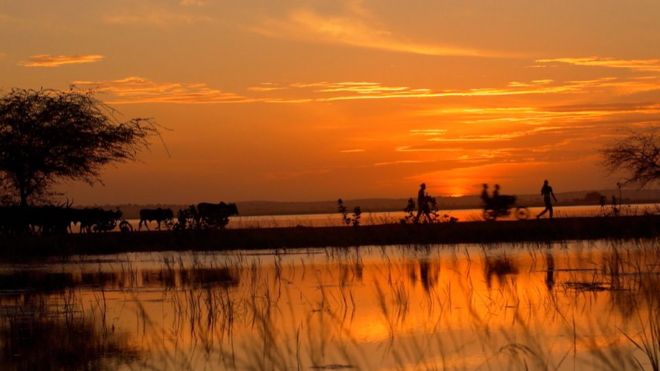 Mali is lurching between drought and flood
The battle on the frontline of climate change in Mali - BBC News